Rev. Dr. T. Scott Swan, I

, Pastor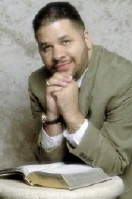 Rev. Dr. T. Scott Swan I is the current pastor of Mt. Zion Baptist Church as voted affirmatively by the congregation on April 3, 2008. He is the former pastor and teacher of the First Mount Olive Baptist Church in Newton , Virginia . He was the under-shepherd of that congregation for over 10 years. Since December 2000, he has also served as the Pastoral Care Chaplain with Bon Secours Hospitals. Rev. Swan is originally from Chicago, Illinois. In 1979 he accepted Christ and united in fellowship and service with New Mount Pilgrim Missionary Baptist Church in Chicago . He realized his call to the ministry in December 1980 and was licensed to preach in 1981 by the Rev. James McCoy, pastor of New Mount Pilgrim Missionary Baptist Church . In June 1990 Pastor McCoy ordained him.
In April 1994, Rev. Swan earned his undergraduate degree with a concentration in Religious Studies from Oakland University in Rochester , NY . He completed a Masters of Divinity degree from Samuel D. Proctor School of Theology at Virginia Union University in 1999 and a Masters degree in Patient Counseling from the Virginia Commonwealth University/Medical College of Virginia in 2006. He is currently in the dissertation phase of his doctoral studies at Chicago Theological Seminary.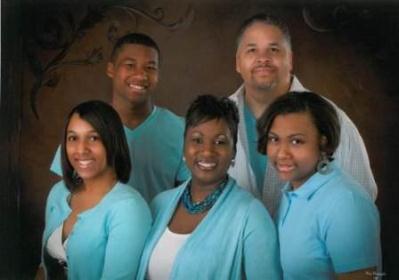 Pastor Swan has been married to his wife, Desiree, for more than 20 years. They have three children, Asja Rashan, Merichel Karan, and Timothy Scott II. In the words of Pastor Swan, he is a "pastor/teacher who strives to be 'authentically available' and 'personally prepared' to be used by God at all times in all of the places that The Lord chooses to use" him.