by Pastor Swan | May 20, 2018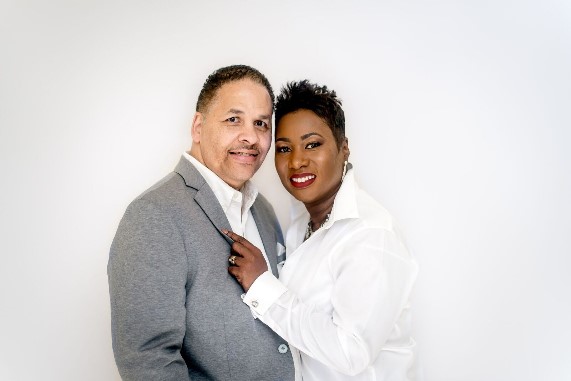 To All of My Dearly Beloved MZBC Family from Pastor
Swan:
As I endeavor to find the words with which to express how grateful I am for this privilege to greet you on the occasion of our 10
th
Anniversary as Pastor and People, I do so in The Name of JESUS CHRIST our Savior. The One whom we Preach, Teach and whose Love we Share. Moreover, I greet you with love, appreciation and gratitude, for the 10 years that we have spent learning, growing, worshipping and serving together 'On This Mountain'. Hallelujah and Amen.
Is anyone other than me 'not surprised' that we are still together 10 years later? Now, to be clear, I have been Preaching for 37 years and Pastoring now for 22. Yet, it has been over the last Decade that I have been 'Declaring GOD'S Word – On This Mountain' that have been the most fulfilling (and fun) for me. As I have grown as a Preacher and Matured as Pastor I have seen GOD make some wonderful transformations in 'Us'. I am especially grateful for the great progress, promise and possibility that I have witnessed in us of late. We have made some significant strides and I haven't felt this good – in a while. But, I am glad and grateful that GOD has turned it around and we are moving forward. Again, Hallelujah and Amen.
So, as we celebrate our 10 years together, we are celebrating what GOD has done in, for, through and with 'All' of us since we've been engaged in GOD'S Kingdom Building Enterprise. We have come a mighty long way and GOD has done great things through us, for which GOD gets The Glory. But, Moreover, I Thank GOD, that The LORD is not through with us yet. These 10 years have just been our beginning and we've got so much more to do…Hallelujah and Amen.
Allow me to say a Special Thank You to Dea. Quintero and Sis. Kim Haygood; along with all of the Members of The Pastor's Support Ministry for your loving and dedicated efforts and energy invested in both this celebration and for all that You do for my Family, Mt. Zion and for Me. Thanks to our Office and Other Staff for your ongoing support and contributions to this work of Ministry. Also, Thank You to The Members of the Official Board of MZBC whose unparalleled and often unheralded labors of love keep our Church in 'Tip Top running condition' I can't appreciate enough with words. And, to 'ALL of my Mt. Zion Church Family' I can't say Thank You enough for all of your love and support, prayers and encouragement. I Love You Thank GOD for You.
Also, a very Special Thank You to my Friend and Brother, The Highly Esteemed and Eminently Efficacious Pastor of the Union Grace Church in Detroit, Michigan, The Bishop Reginald Smith. I Appreciate You Brother! And, Thanks for being here for me again. My Wife and I and MZBC are grateful to GOD for You and the Word that GOD will give us through You. Grace and Goodness be upon and Your Ministry.
Finally, to my Wife Desiree and our Family, every day with You gives me a glimpse of God Glorious Presence and Power as He uses you to keep me going. I Love You more than words can say and Thank You for being, 'Just You & Me Baby! And with JESUS as our LORD and Leader, let's see what GOD is going to do next….Hallelujah and Amen.